SENOB ADDICTION PRAYING FOR ORLANDO
Senob Addiction Praying For Orlando. In the early morning hours of June 13, 2016.  Tradgedy struck at an Orlando, FL nightclub called, "Pulse." Shots rang out as a gunman identified as 29 year old,  Omar Mateen.  Opened fire using an AR-15 assault rifle.  Killing 50 innocent people and critically injuring 53 others.  Mateen lived and worked as a security guard 130 miles from the club in Ft Pierce, FL.  Carrying out the worst mass shooting known to American history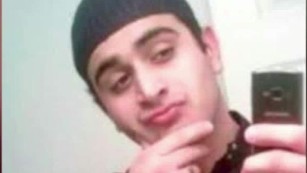 Who Was Omar Mateen
Mateen most certainly did not have the best reputation. He was described by people who knew him as an angry and disagreeable person. His ex-wife said he was unstable and beat her.  A co-worker  recalling him being a virulent racist.  His father also stating how Mateen spoke openly of his disgust for gay people.  Mateen's possible connection to terrorists and outbursts attracted the attention of the F.B.I. Not once but twice in recent years.  FBI agents closed the 2013 investigation after determining Mateen did not understand how the groups operated.  Telling investigators that he had been lying and blustering all along about his terrositic ties.
Scene inside the club
Pulse describes itself as "the hottest gay bar" in the heart of Orlando. Hours before the shooting, the club urged partygoers to attend its"Latin flavor" event Saturday night. The club is a vast, open space that was hosting more than 300 patrons late Saturday and into Sunday morning.
People inside the cavernous nightclub described a scene of panic made more confusing by the loud music and darkness.
The carnage ended about 5 a.m. ET, when 11 Orlando police officers and three Orange County sheriff's deputies stormed the nightclub and exchanged fire with Mateen, authorities said. City officials said about 300 people were in the club at the time of the shooting.  A post to the club's Facebook page about 2 a.m. warned "everyone get out of Pulse and keep running." Witness video from outside showed dozens of first responders at the scene and several victims on the ground.
This is a day that will haunt us as Americans forever. Changing the lives of so many families who had loved one's taking from them so tragecially.  Spread love, not hate and keep in mind that we are all human.  We all bleed and we all bleed red.  Prayers and strength to those victims and their families in Orlando. Everyone please continue praying for Orlando.
#PrayForOrlando